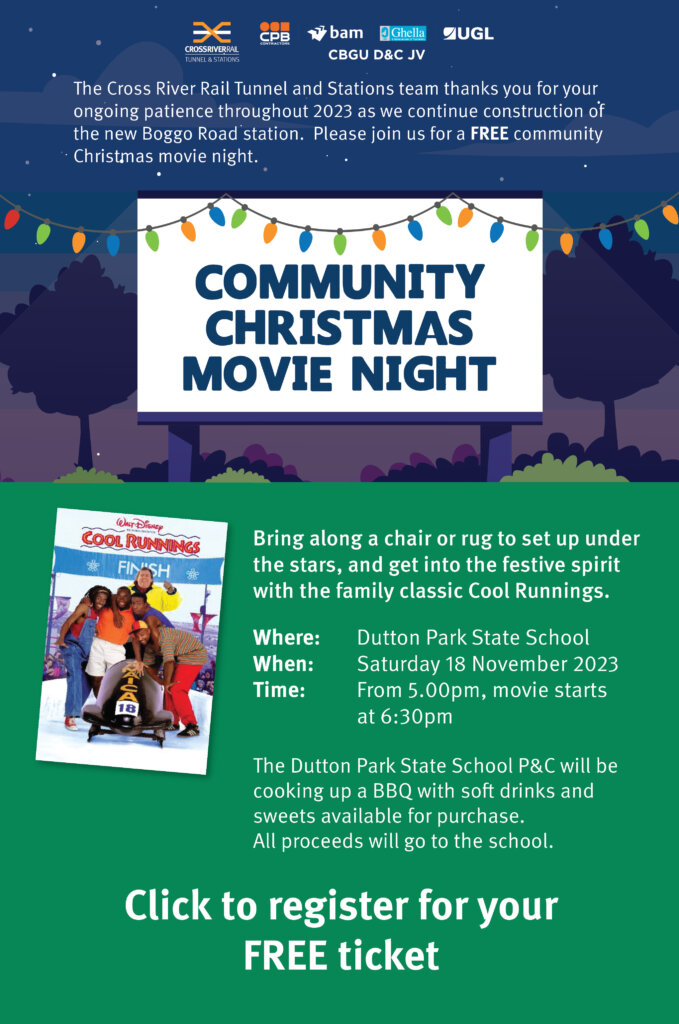 Saturday 18th November 2023, Dutton Park State School Oval, 5pm (movie starts at 6:30pm).
This is a free event, but please register your attendance using this form.
You can pre-order food below, and you can buy your tickets in the P&C Christmas Raffle at this link.
In the form below you can put in your pre-orders for BBQ burgers, sausages, iceblocks, lolly bags and soft drinks (popcorn bags will be provided FREE by Cross River Rail). Pre-orders will close on Monday 13th November at 3pm.