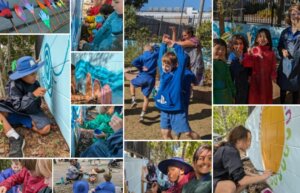 Annual Voluntary Contributions – August 2023
How Voluntary Contributions work
Dutton Park State School asks for 2 voluntary contributions from parents and carers each year:
The school makes its request at the beginning of each school year. Funds raised go directly to school programs and daily needs.
The P&C requests contributions in the middle of the year. Financial contributions raised directly support the school to deliver learning, well-being and infrastructure initiatives that are not provided by Government.
Our P&C fund raising is crucial because our State and Commonwealth Governments provide funding for basic resources only. Our request is to those parents, carers and community members with the means to afford it only.
2023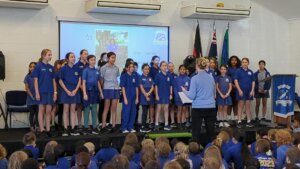 This year, we are raising funds to install a fixed sound system in the school hall. Our hall desperately needs a sound system and acoustic treatments so we can hear (!!) and that will enable us to use it to its full potential.
The planned upgrade will cover a fixed installed audio system, designed to suit the space including speakers for the outside area, amplification inside the hall and two wireless microphones. Fibreglass panels to improve the acoustic landscape in the hall will address reflections, flutter echo, standing waves and resonances in what is a very echoey space.
What should I give?
As a guide, if we received $65 for every child in the school, we would reach our goal. Please remember, we encourage parents, carers and the community to give within their means. We have set up some payment options or you can choose your own.
We don't want this request to be a financial burden on our school families. We gratefully receive what you can afford to pay. If you are in a position to be generous, we very much appreciate that. If you cannot afford to contribute, we understand and we know that each of us gives in different ways to our children's education. All of those contributions are equal and important.
Option 1: Electronic banking – direct deposit (no fee)
Account name: Dutton Park SS P and C
BSB: 064 132   Account number: 00900404
Reference: Sound System <your surname>
You can make a one-off payment, or set up a weekly, fortnightly or monthly recurring transfer.
If you would like a receipt, please email pandcsecretary@duttonparkss.eq.edu.au
Option 2: Credit card via the form below (note: this option incurs an additional 2.2% fee)
Why a sound system?
Anyone who has been to assembly knows the difference that a decent sound system would make! Audio quality is extremely poor inside the hall and often cannot be heard outside, which is an integral part of the space.
The current portable system needs to be set up each time. A modern built-in system would enable our students to operate it and be designed for the space.
A secure and reliable sound system and a space where people can be heard properly would enable us to use the space for more school activities. It would be especially useful for band and choir and other performance activities.
We could start leasing the hall to the community more. Currently the school and the P&C rely on members of the community lending or bringing their own equipment of hiring from the local Councillor's office for additional sound amplification, which is time consuming, limited by volunteer availability and limits the use of the space. An installed system would expand the uses of the hall, be safer than a portable one and easier for users to set up and operate.
How will we get this done?
Existing quotes put the work at around $20,000. This is a big ask for Voluntary Contributions. Our aim is to really kick start the project and budget and fund raise from there to finish the job.
We have now applied for 2 of the most reliable grants and generous grants available to P&Cs and schools to support this project and we have not been successful.
The P&C has approached QUT to support us to develop the best and most cost-effective means of getting this done. This will give us free advice as a "real world project" and help explore any other opportunities for matched funding.
We will use the work done to apply for another grant if it comes up, but this is unlikely unless we can find it through QUT avenues.
Bottom line is, we need to fund raise to get this done!
2022 and 2021
In 2021 and 2022 your voluntary contributions raised between $6,000 and $10,000. It helped to fund a range of activities and resources including resources for a whole school curriculum training for literacy and numeracy, investment in our art and design program, a program for students social and emotional needs, online learning platforms and electronic learning aids (ipads), an expansion of our instrumental music program and incursions and excursions for our kids such as Make and Meld and glass making.