Uniform Shop is a service operated by the P&C Association, and as such relies entirely on volunteer availability. Get in touch if you can help.
UNIFORM SHOP ONLINE:  

During checkout there will be space to include your child's name, class and any other delivery information. A parent volunteer will deliver orders to your child's classroom as soon as possible. Exchanges and refunds can be arranged by email.
UNIFORM SHOP IN PERSON: Uniform shop operates from the Parent Hub under Block C.
USUAL OPENING HOURS*:
Tuesdays       8.15 – 9.00 am


Thursdays     2.30 – 3.15 pm




* closed on public holidays, Queensland state school holidays, and during COVID-19 lockdowns unless stated otherwise here

FAMILIES JOINING DURING THE SCHOOL YEAR:
We can open by appointment for new families, contact us to arrange
Payment at the Uniform Shop can be made using cash or card. Second hand uniform is only $2 per item, available at the Uniform Shop.
Please direct all enquiries to uniformshop@duttonparkss.eq.edu.au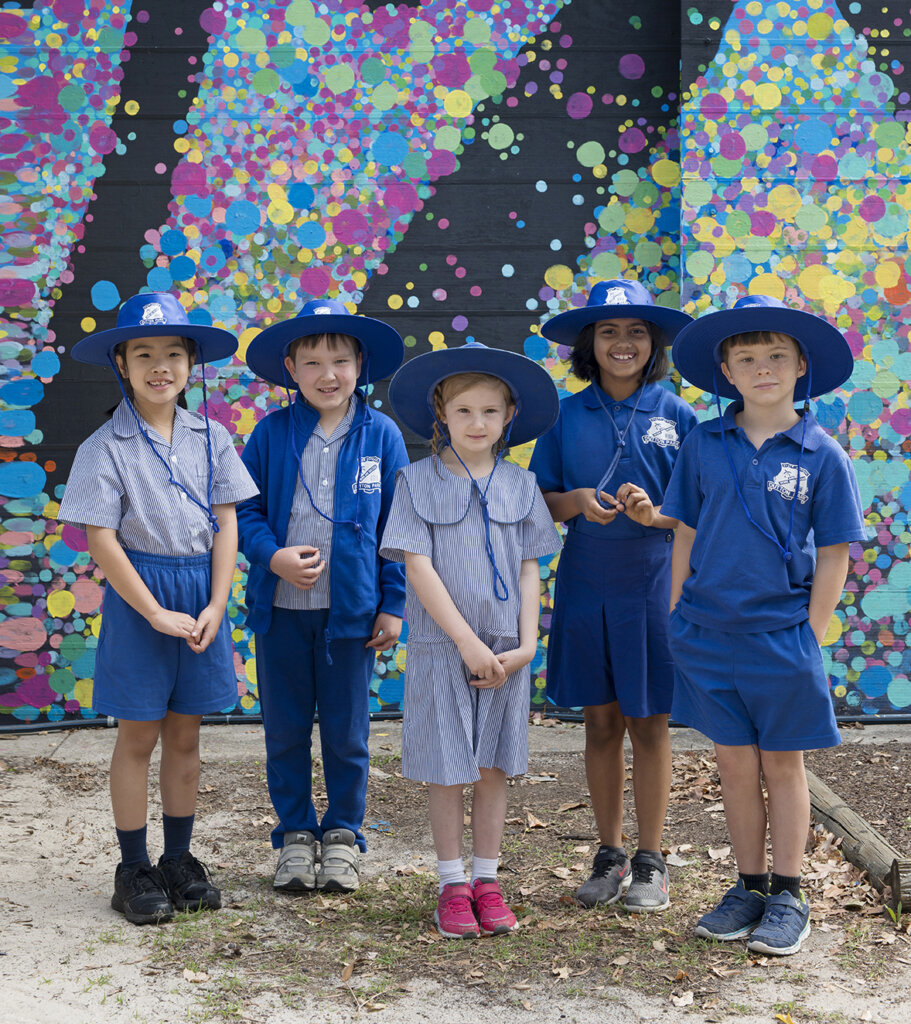 | Item | Size | Price |
| --- | --- | --- |
| Polo shirt with logo | 4, 6, 8, 10, 12, 14, 16, 18, 20 | $20 |
| Stripe shirt | 4, 6, 8, 10, 12, 14, 16, 18 | $25 |
| Shorts – 'Rugby' knit | 2, 4, 6, 8, 10, 12, 14, 16, 18 | $20 |
| Culottes | 3, 4, 6, 8, 10, 12, 14, 16, 18 | $25 |
| Stripe dress | 3, 4, 6, 8, 10, 12, 14, 16 | $40 |
| Wide-brimmed hat with logo | 53, 55, 57, 59, 61 cm | $15 |
| Jacket with zip and logo | 4, 6, 8, 10, 12, 14, 16 | $25 |
| Track pants | 4, 6, 8, 10, 12, 14 | $20 |
| Tights – Navy blue | 4-6, 7-10, 11-14 | $10 |
| Headscarf/Hijab – Royal blue | One size | $10 |
| Library book bag with logo | One size | $10 |
| Back pack with logo | Soft | $55 |
| Sports T-Shirt – Light blue or gold | 4, 6, 8, 10, 12, 14, 16 | $10 |
| Swim cap – Lycra, light blue or gold | One size | $5 |
| Second hand uniform items | Not available online | $2 |